OXO Stronghold Suction
A line of bathroom organization solutions with details to delight. Double hook shaped to hang a towel or a razer. Bottle holes for upside down storage. Cantilever platform for soap draining. Its installation is tool-free with a secure snap on suction.
Credits: Smart Design, 2015 / Role: concept and development
Details to delight
Sliding suction to avoid grout line. Bottle holes for upside down storage.
Double hook for big towel or razor. Cantilever draingage to minimize stain.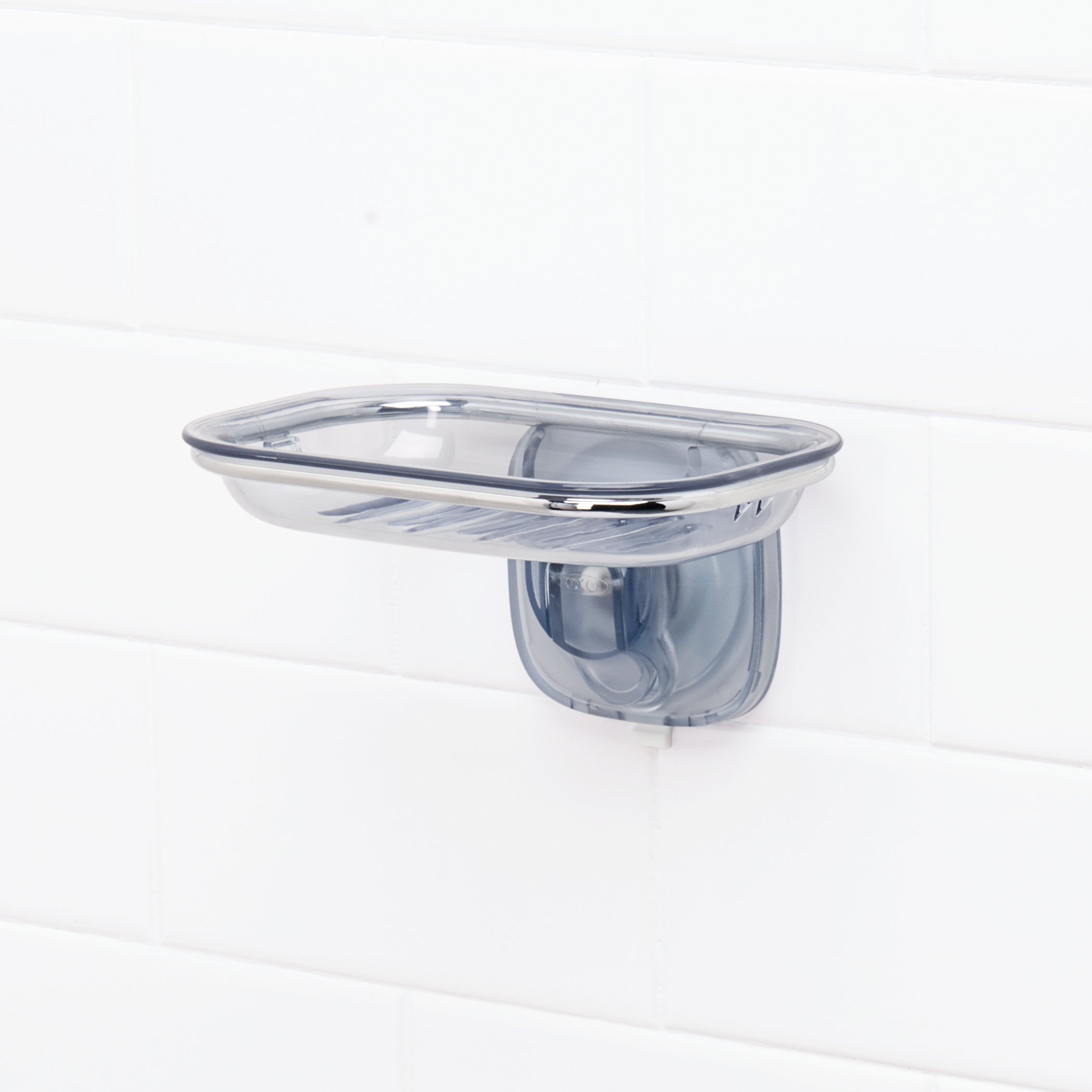 Thoughtful material combination

Stronghold Suction line is a five product collection based on a looped chrome wire supporting a clear vessel. In this project for OXO, we set out to design a suite of products that are robust but temporary – they're on suction cups. Through research, we learned that customers at retails, like Bed Bath & Beyond, perceived chrome-finish products in bathrooms as more valuable. We prototyped various form factors, and arrived at an organic modern profile that felt inviting and familiar. Clear plastic was selected for its lightweight appearance and shape flexibility, and stainless steel wire took on a looped gesture, serving as structural support.