HP Laserjet Design Language

The first design language created in-house, this iconic lineup was imagined for the contemporary workspace. Its visual simplicity is the result of rigorously optimizing its size and applying a future-ready aesthetic. It's the first award-winning portfolio in Laserjet's 30 years history.
Project completed while at HP, 2014
Role: design language and project co-lead
Awards: iF Design Award, Red Dot Best of the Best, G-Mark Award


"Perfectly implemented purism.
Progressive aesthetics.
Each detail is consistently honed."
— Red Dot Jury
Laying the foundation for years to come
The Laserjet brand generates a steady cashflow for HP, and its product design has been outsourced to external agencies. Over the years, the portfolio became a mismatched batch of cluttered products. I joined the first in-house design team with the mandate to unify the lineup. Three years in the making, the project encompassed a new design language and six product series.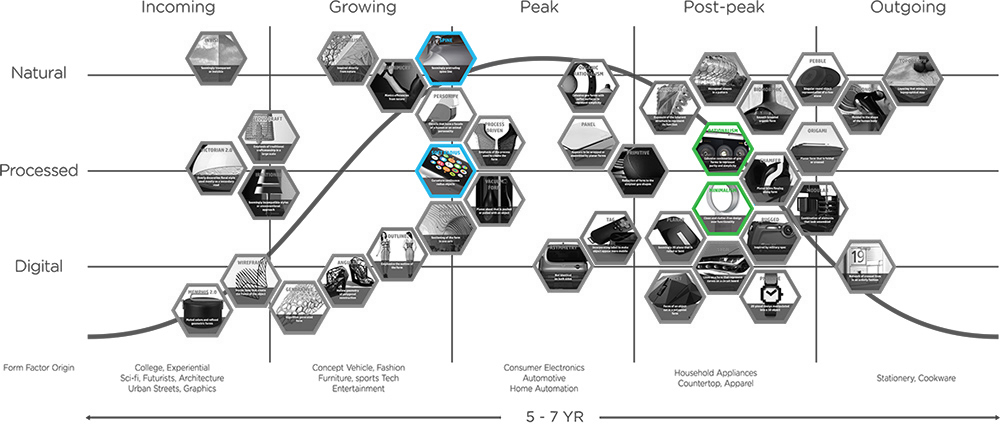 Adding accents of progressive organic surfacing to conservative clean minimalism
Trend-informed approach to design language
Laserjet printers has three years development cycles and are on the market for more than five years. To ensure the designs will stay relevant, we researched the trend landscape to inform our approach. I lead the design language research, synthesis, and translating onto tangible design elements across the lineup.

Explorations on highlighting signature touchpoints
Define branding elements and touchpoints for the design language system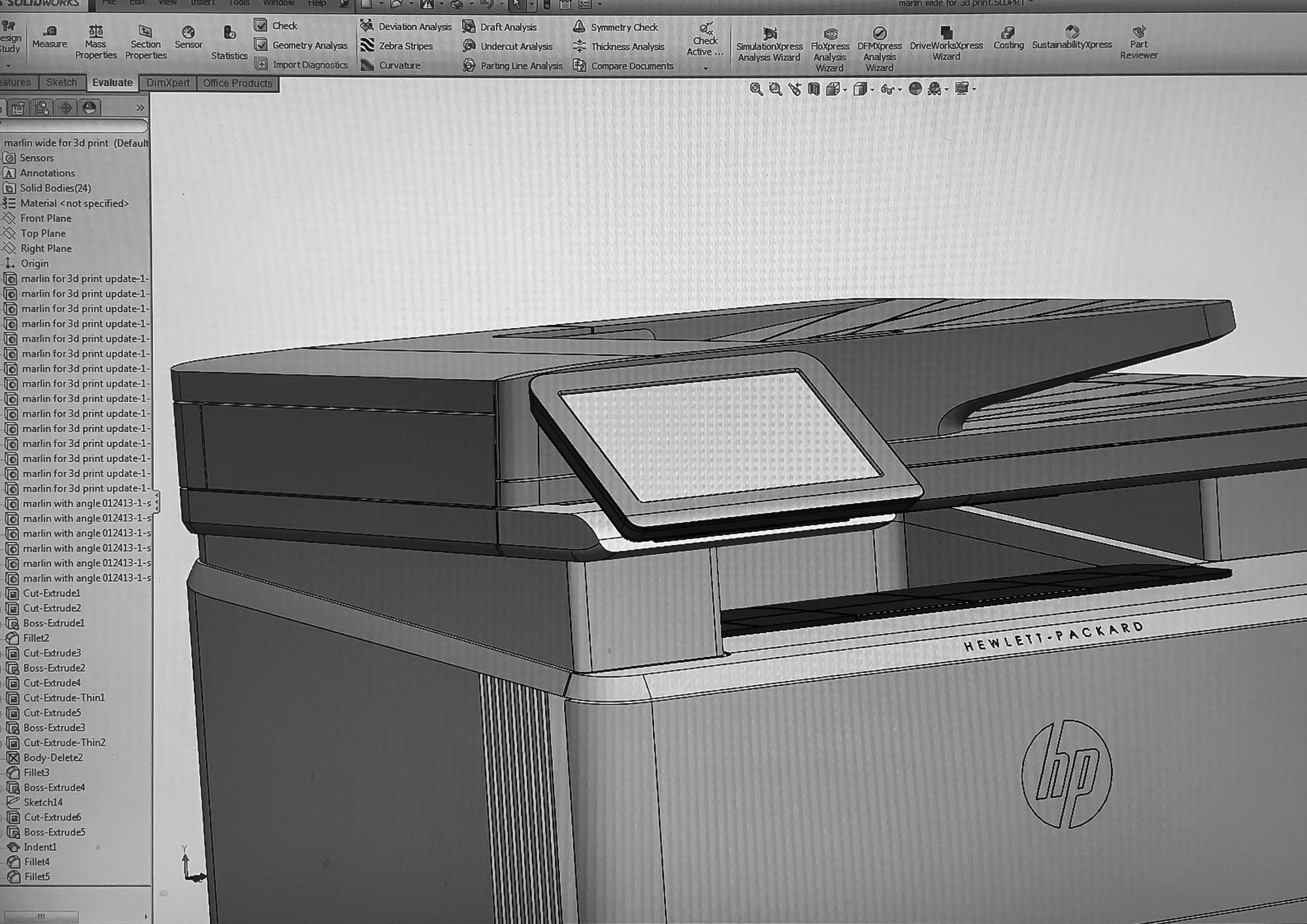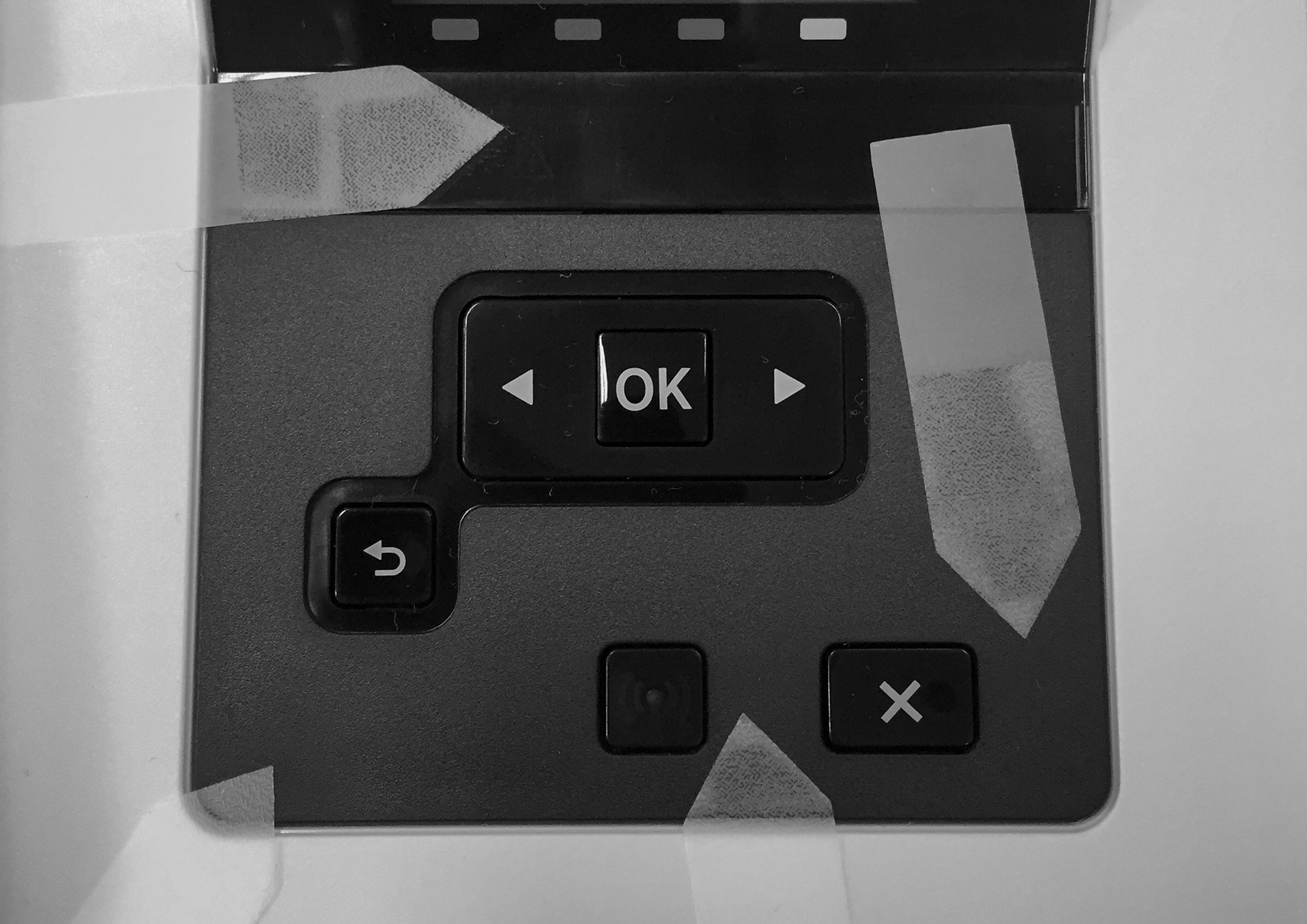 Designing from concept to mass production
Multi-functional capabilities optimized for desktop package
Modular pockets for enterprise functionality add-ons