HP Laserjet Portfolio Redesign

The first design language created in-house, this new iconic lineup was imagined for the modern workspace. Its visual simplicity and optimized form factor combine future-forward aesthetics with engineering robustness. It's also the first award-winning portfolio in Laserjet's 30 years history.
Project completed while at HP, 2014
Role: design language and project co-lead Awards: iF Design Award, Red Dot Best of the Best, G-Mark Award


"Perfectly implemented purism.
Progressive aesthetics.
Each detail is consistently honed."
— Red Dot Jury
Unifying a cluttered product portfolio

The Laserjet brand had been a quiet cash-cow within HP, but its portfolio was comprised of products with mismatched form languages. This was a first project from the internal design team that aims to unify the lineup. Three years in the making, it encompasses design language creation and new product line of six archetypes.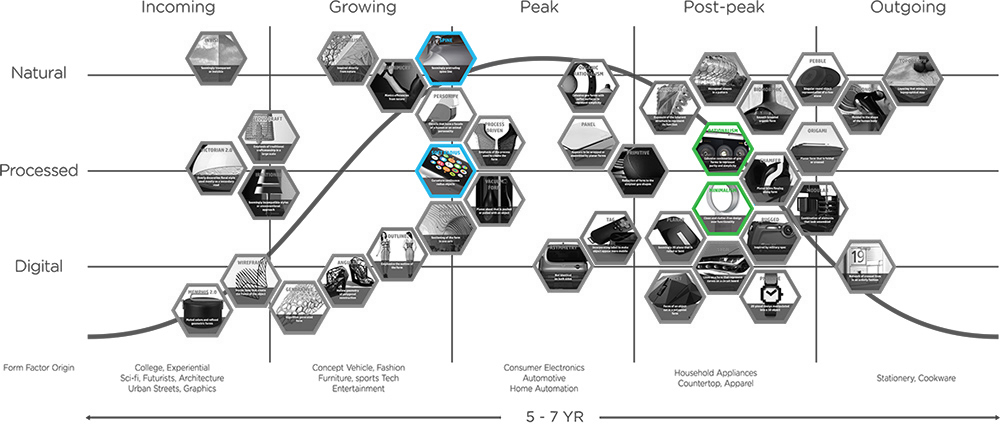 Mixing cues from clean minimalism with ascents of organic surfacing
Trend-informed design explorations
Laser printers take three years to develop and live in the market for more than five years. To ensure the designs will be relevant, we created trend landscapes to inform our strategy. I lead the form language research and synthesis, and the unification of physical and visual elements across the lineup.
Early explorations of modularity and touchpoint zoning
Defining graphics and interface layout in physical identity system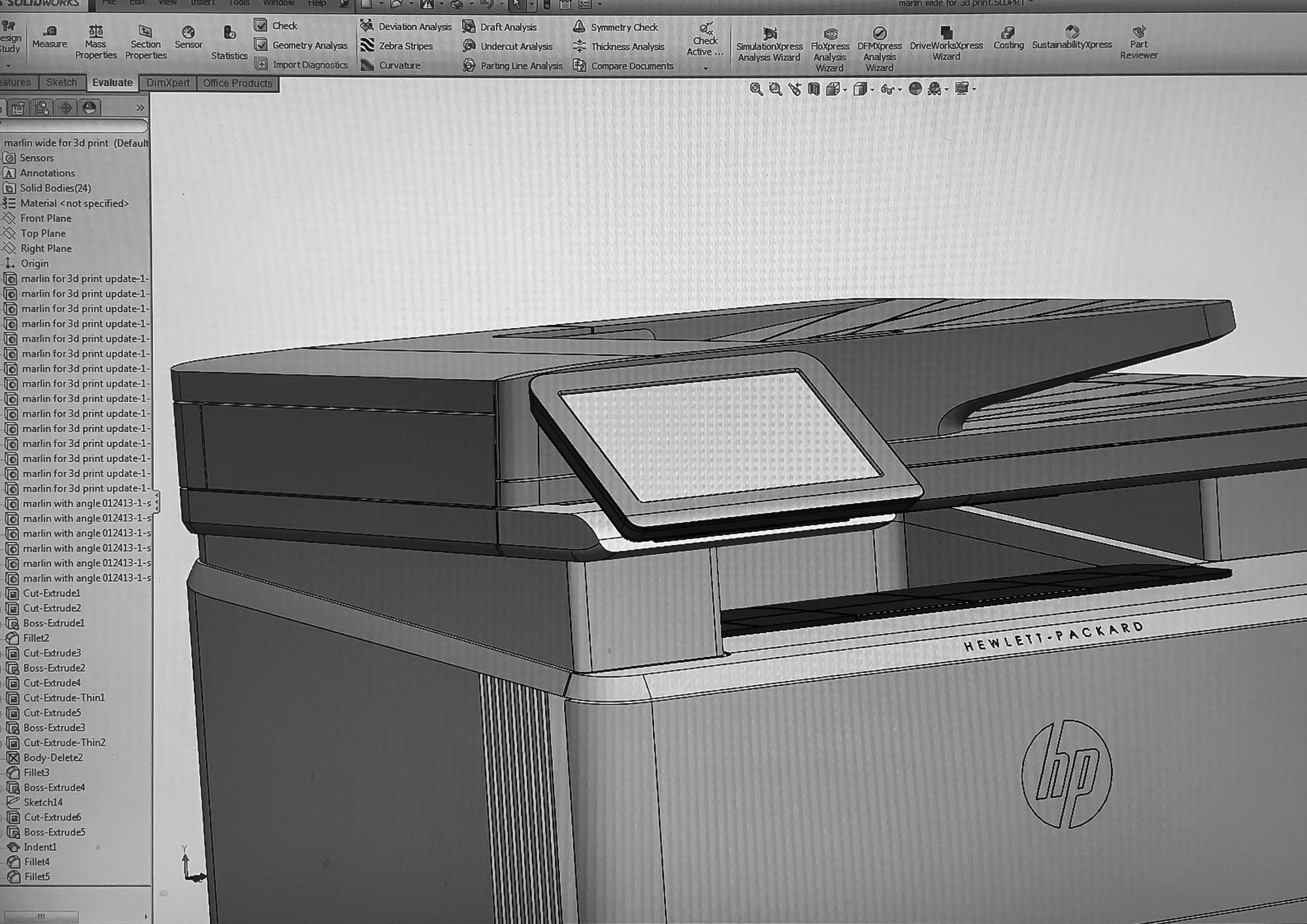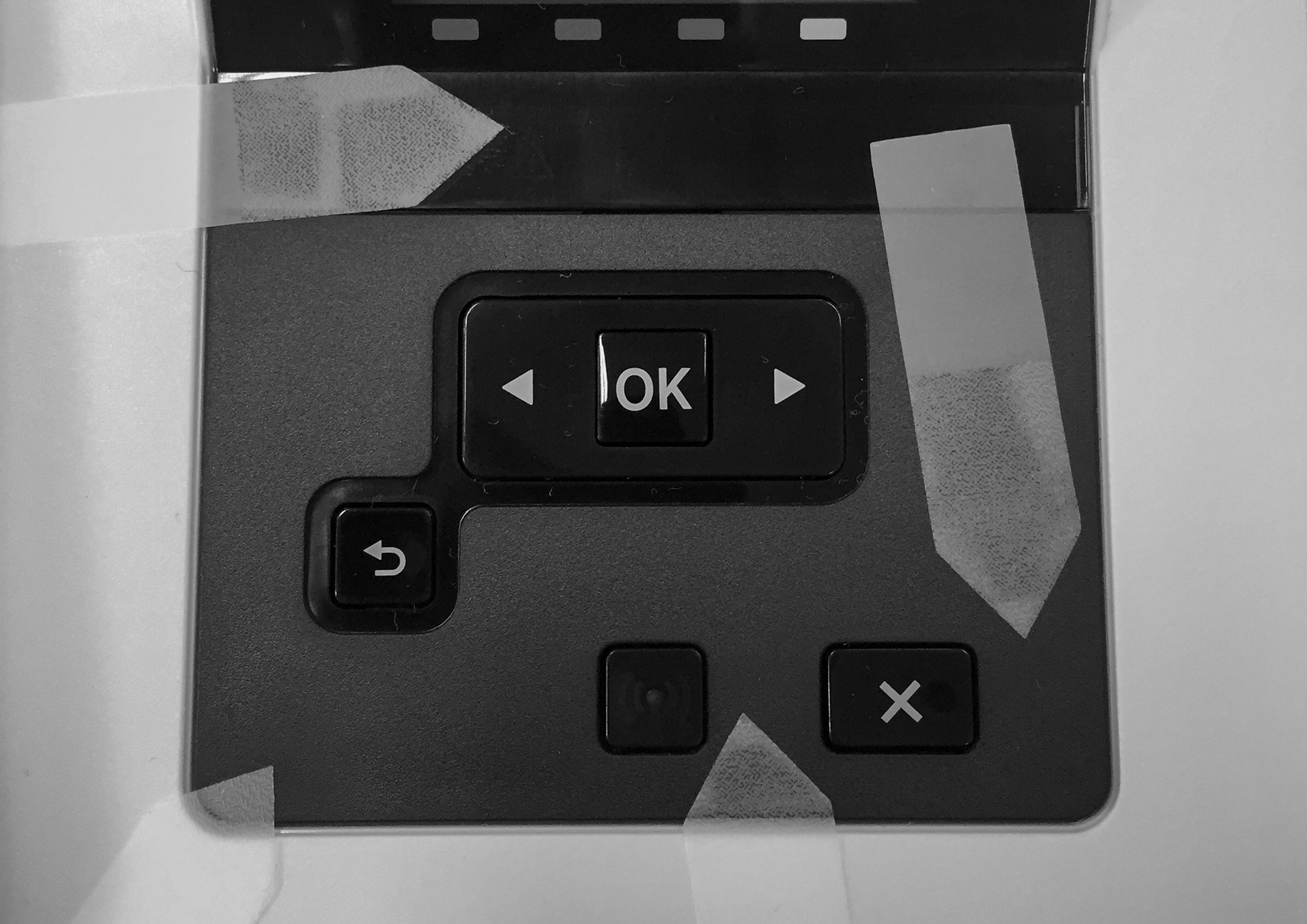 Snapshot of prototyping components and touchpoint details
Primary touchpoints emphasized with dark surfaces
Modular pockets for enterprise functionality add-ons